Virginia Bioscience Foundation
Virginia Bio is committed to strengthening our nation's economic future and improving human health by inspiring interest in bioSTEM careers among our students at all levels and empowering bioSTEM educators, and by bringing life science employers and educators together to align education and training with the industries current and future needs for talent.
Virginia Bio sponsors a number of programs to serve our workforce goals outlined on the subsequent tabs. To donate to the Gallagher Scholarship Fund for bioSTEM summer camps for underprivileged students please below.

The Virginia Bioscience Foundation is our affiliated IRS 501(c)(3) charitable not-for-profit organization, which helps raise funds and implement programs in bioSTEM and workforce. BioSTEM programs include meaningful student internships in businesses, teacher and student travel to bioscience businesses and bioSTEM forums, enriching educational resources for the classroom, local, state and national science fairs, and conferences that bring together teachers, curriculum developers, students and businesses to further our goals.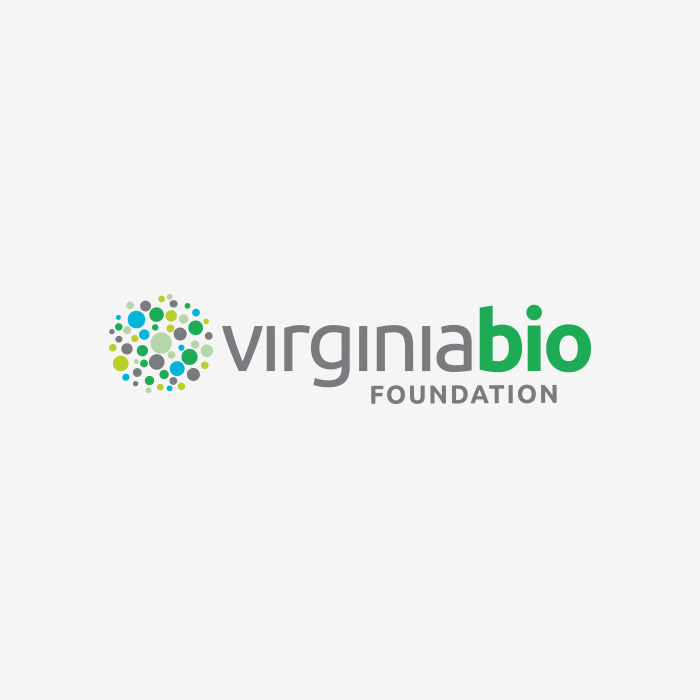 We seek to encourage and enable young Virginians to explore studies and enjoy careers in the life sciences
We seek to engage bioscience businesses with teachers and students to expose them to the business of bioscience: how business and science come together to create products and services that promote human health.
We seek to create long term a pipeline of qualified talent to fill jobs created by Virginia's fast-growing bioscience businesses and to develop the next generations of scientist entrepreneurs to lead Virginia's life science companies.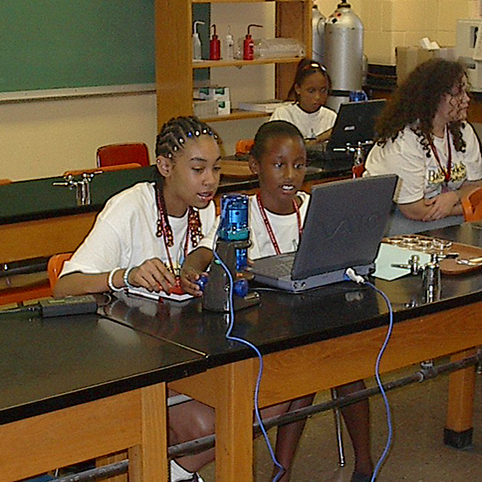 Virginia Bio and our affiliate Virginia Bioscience Foundation, a IRC 501(c)(3) charity, collaborates with life science businesses, schools and universities, and other community and public partners. We implement programs where its unique resources – access to skilled, engaged, enthused individuals and companies who work daily at the cutting edge of bioscience commercialization – can make a meaningful contribution to realizing:
Well-equipped and resourced bioSTEM school teachers
Access to bioscience enrichment camps for students in need
Robust student opportunities for science fair/competition/awards
BioScience camp scholarship programs for underprivileged students
Students and teachers directly engaged with live science businesses
Students knowledgeable about the broad and expanding range of careers which can be built on life science education and training
Strong and accessible internships and experiential learning
Higher Ed and life science employers directly and well engaged
Higher Ed curriculum and training aligned with evolving employer needs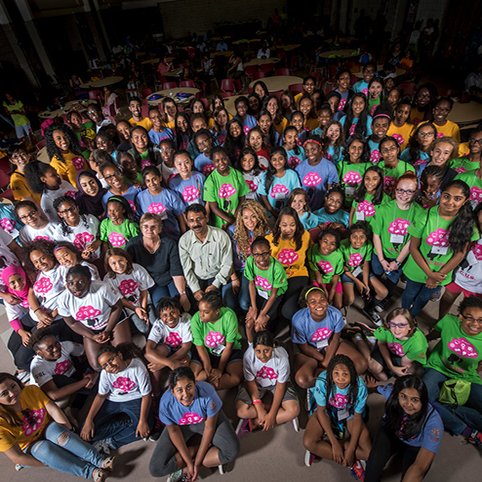 The Virginia Life Science Workforce Initiative
Virginia Bio and the Virginia Bio Foundation have launched the Virginia Life Science Workforce Initiative to bridge industry and academia to create a pipeline of talent for the ever-changing life science industry, and equip the next generation of workforce with sustainable skills to onboard into their career.
A robust workforce is vital to the success of the high tech, rapidly changing life science industry, and to the future of the Virginia economy, and we enthusiastically accept our role in building a solution.
The Virginia Life Science Workforce Initiative is comprised of four (4) components targeting and impacting talent for the life science industry:
Industry Connections – a comprehensive series of live video interviews enabling bioSTEM college and university students throughout Virginia to "interact" virtually in real time with industry specialists from a variety of key life science employers. Employers will identify traditional and non-traditional employment opportunities, career pathways, and the most valuable training and skills. (Piloting Spring 2018 with W&M, CNU and JMU, for full program launch statewide for next academic year in Sept 2018).
Internships Today – Jobs Tomorrow –internship matching support connecting students to real-world applications and work experience, so students gain experiential learning while employers gain working knowledge of potential employees.
Virginia Life Science Workforce Trends Reports – statewide survey and interviews of life science employers, in conjunction with national surveys by sister organizations to identify pressing talent needs and key trends that drive talent acquisition.
Life Science Workforce Summit – held in Richmond, June 21, 2018. Gathering life science industry HR and decision makers, higher education instructors and career placement professionals, economic development authorities, and government agencies to create connections, share best practices, explore innovative partnerships and begin to develop strategic approaches to develop talent to meet the changing needs of the industry.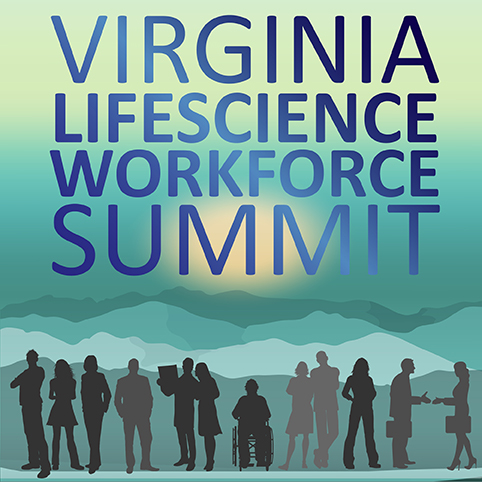 BioScience Camp Scholarships
The Foundation funds a number of scholarships for summer bioscience camp opportunities for students whose families do not have the financial resources to pay for their children's attendance.
Biotech-in-a-Box
The Fralin Life Science Institute at Virginia Tech offers at no charge self-contained kits with all the equipment needed to bring challenging biotechnology experiments to life to high school and community college classrooms across Virginia. Now in its 23rd year, the "Biotech-in-a-Box" program loans approximately 20,000 kits each year, covering six different technologies and experiments. The Virginia Bioscience Foundation has arranged for VWR to make a generous donation of resources to replace consumables to maintain the kits for distribution.
Mark Licata Biotechnology Special Awards
The Virginia Bioscience Foundation provides judges and sponsors the Mark Licata Biotechnology Special Awards each year at the Virginia State Science and Engineering Fair. The Award provides cash prizes to the high school students with the top three (3) rated projects in bioscience fields at the Fair.
BioGENEius Challenge
The Virginia BioGENEius Challenge, co-hosted by the Virginia Bioscience Foundation, is a competition for Virginia high school students doing research in biotechnology.
Students have the opportunity to apply and compete for top honors in the Global Healthcare Challenge (Medical Biotechnology), the Global Sustainability Challenge (Agricultural Biotechnology) or the Global Environment Challenge (Industrial/Environmental Biotechnology).
One finalist from the Virginia BioGENEius Challenge will be selected to attend and compete in the International BioGENEius Challenge held each year during the BIO International Convention. Several Virginia students have reached the finals and one has taken first place at the International competition over the last decade.
For complete rules, and participation criteria, or to apply online, please visit the BioGENEius website.
STEM Voice Video Competition
The STEM Voice™ Video Competition is nationwide opportunity for students in grades 5 – 12 to artistically explore the importance of science, technology, engineering and math (STEM). The competition encourages creativity and the use of video to show how much students love STEM. Students can act it out, create an animation, sing it – but it must be appropriate for all ages.
One semifinalist from middle school (grades 5-8) and one semifinalist from high school (grades 9-12) will be selected from each of the three national regions, in both an individual or group category. Group entries must be part of a class project or school-affiliated club. Regional semi-finalists and one National Grand Prize group winners will be selected and awarded cash prizes to support the club and/or classroom STEM-related project. One National Grand Prize Winner will be selected from each of the semifinalist categories.
The STEM Voice™ Video Competition is managed by the Coalition of State Bioscience Institutes, a member organization of state-based non-profits like the Virginia Bioscience Foundation which are focused on life sciences education, entrepreneurship and workforce development.
USA Biolympiad
The USA Biolympiad (USABO) stimulates young scholars' intellectual curiosity and develops their critical thinking in laboratory skills and biological reasoning to propel them to excellence and leadership in science and technology.
Over 10,000 students register annually to participate in this prestigious opportunity.
USABO is a four-tier competition that demands the very best of students in biology theoretical and laboratory knowledge. The top four students represent the USA at the International Biology Olympiad (IBO) as Team USA.
Learn more here.
Teacher Resources
The Virginia Department of Education and the Virginia BIO Foundation partnered to create an exciting new resource for teachers. The Virginia bioSTEM Resources program offers middle and high school educators a range of bioscience and technology resources they can use with their students. The resources were selected by middle and high school teachers who engage their students in bioscience and technology concepts in an effort to prepare them for the exciting field of bioscience and biotechnology.
Each resource includes a title, description, and correlation to the 2010 Science Standards of Learning. The Virginia bioSTEM program is a partnership with the Virginia Department of Education.
VABIO Student Chapters
Interested in connecting with your high school or college peers who share your interests in the biosciences and medical devices? VABIO student chapters are self led by student leaders and arrange for various club programs, job fairs and social gatherings. Active VABIO student chapters are operating at James Madison University, the University of Virginia and at Virginia Commonwealth University. There are also high school chapters in Charlottesville and other counties and cities.
NATIONAL MATH + SCIENCE INITIATIVE
VIRGINIA CHAMBER OF COMMERCE
Community Partners