Federal Policy
We build long term constructive relationships with legislative and executive policy makers, enabling us to provide them information and insights on policy needs, proposals and questions, familiarizing them with the ever-changing science and business foundations of the industry, and facilitating meetings and dialogue with our members.
Our Goals
Virginia Bio works for federal policies that provide:
Strong public support for basic and translational science research, such as National Institutes of Health (NIH) and National Science Foundation (NSF) funding, and for mechanisms to provide nondilutive support for private sector research and commercialization, through such programs as SBIR and STTR.
An effective, balanced and up to date regulatory framework and an amply funded and accountable FDA, through continuous smart attention to user fee legislation and FDA reforms.
Fair reimbursement for drugs, devices and diagnostics, and a reimbursement system that ensures patient access to innovation under Medicare, Medicaid, DOD and VA programs.
Fair and adequate taxes and fair, sufficient and current regulations without disproportionate or destructive impact on firms in the industry, or on the innovation and entrepreneurial ecosystem on which progress in health care, agricultural, food and industrial bioscience rests.
Affordable, enforceable and intelligible intellectual property protection, in the US and abroad, through US patent laws, international treaties and trade negotiations and tailored exclusivity laws and regulations.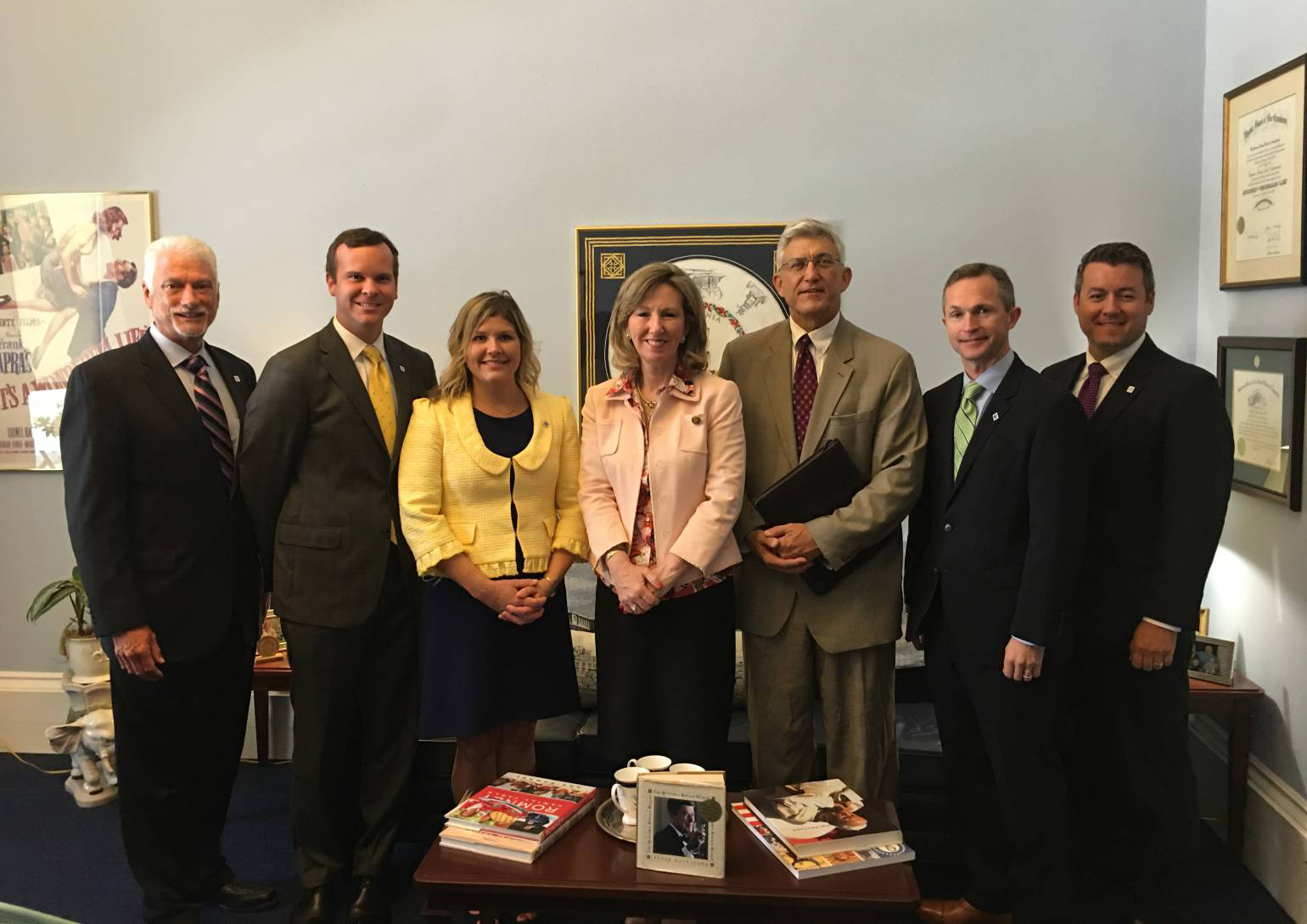 Our Partners
We work closely with the skilled and experienced staff at the following Washington-based partner organizations to stay on top of issues, events and opportunities, to participate in the formation and advocacy for specific policies, to provide firm and state level feedback on federal legislative and administrative policy issues, and to help arrange for our members make known their positions and concerns directly.
Every year, Virginia Bio organizes the participation of its members in national "fly in" days to Washington, DC in coordination with BIO, AdvaMed and the ""We Work for Health" coalition. Participating members travel to Washington and join their counterparts from across the United States to be briefed on critical and pressing federal issues and then to visit members and staff of the Virginia Congressional delegation, to make their voices heard on these common issues and issues of individual interest.