Women Building Bio 2020
Challenge new ideas. Discover cutting-edge innovations. Revolutionize best practices. Build a powerful community of collaboration. Women Building Bio is where the vision is transformed into reality. Women advancing the industry with all stakeholders, men, and women, front and center joining forces.
We are excited to host the for the Fifth Annual Women Building Bio on Wednesday, September 16th. This half-day on-line conference converges extraordinary men and women, industry and academia, researchers and innovators, professionals, and decision-makers gathering together to cultivate relationships and making an impact.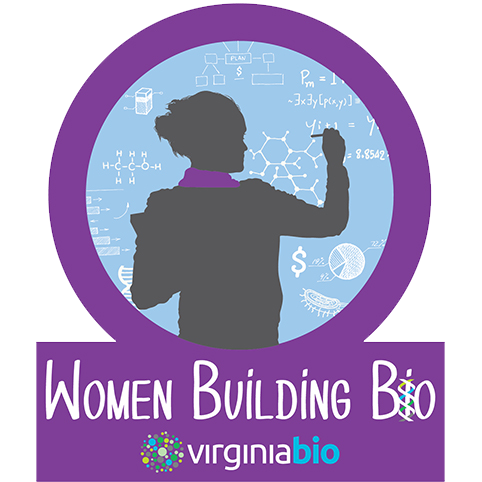 2020 Women Building Bio Conference
Inspiring a Resilient Community
Wednesday, September 16, 2020
Virtual Half-Day Conference
2020 Agenda
8:30 am – Networking
9:00 am – Welcome & Opening Panel with Interactive Q&A
Michelle McMurry-Heath (BIO President and CEO), Lori Reilly (PhRMA COO), Miss Camille Schrier (Miss America 2020)
9:50 am – Breakout Sessions
COVID Policy Change on Research & Healthcare: Cohava Gelber (Founder, Executive Chairperson, & CEO Serpin Pharma), Lilian Peake (VDH State Epidemiologist & Associate Commissioner of Population Health), and Denise Toney (Director, Virginia Division of Consolidated Laboratory Services)
STEM/STEAM Path from Student to Career: Marissa Howard (Mason Aspiring Innovators' Club Founder), Kamala Payne Chapman (GSK Sr. Development Scientist), D'Anya Pickett (George Mason University FOCUS Student Participant) and Miss Camille Schrier (Miss America 2020)
10:20 am – Interactive Break
10:30 am – Spotlight
Sunita Dodani (EVMS Founding Director Healthcare Analytics and Delivery Science Institute, Pre-Selected Conference Attendees
11:00 am – Fireside Chat: Perspectives on Diversity and Inclusion
Elliott Francis (BIO Diversity & Inclusion), Gregory Washington (George Mason University President), Fernando R. Miralles-Wilhelm (George Mason University College of Science Dean), and Janice Underwood (Commonwealth of Virginia Chief Diversity, Equity, And Inclusion Officer)
11:30 am – Keynote
Dr. Michelle Bateson, VP and Head of R&D Global Categories, GSK Consumer Healthcare
12:05 pm – Conference Recap and T.I.E.S. Introduction
Together Inspiring an Ecosystem of Success
12:10 pm – BYOLunch Networking Discussions – T.I.E.S.
12:30 pm – Adjourn