Charlottesville
Focused Ultrasound Foundation
Cerillo
Atelerix Life Sciences, Inc.
Rivanna Medical
HemoShear Therapeutics
Caretaker Medical
Green Valley Nutrition, LLC.
SRI International
Atelerix Life Sciences Inc.
BrightSpec, Inc.
Coastal Virginia
Eastern Shore Microbes
ReAlta Life Sciences
LifeNet Health
Northern Virginia
Athari Bio Sciences, Inc.
Zasti, Inc.
JEEVA Informatics Solutions, Inc.
ZeoVation
Capra Biosciences, Inc.
Virongy Biosciences, Inc.
Serpin Pharma, LLC
Polaris Genomics
ISOThrive Inc.
Perfusion Medical
Ceres Nanosciences, Inc.
Corning Mediatech
Richmond Metro Area
Tympanogen
Conscio VR, LLC
Roanoke/Blacksburg/Lynchburg
CytoRecovery
Engineered BioPharmaceuticals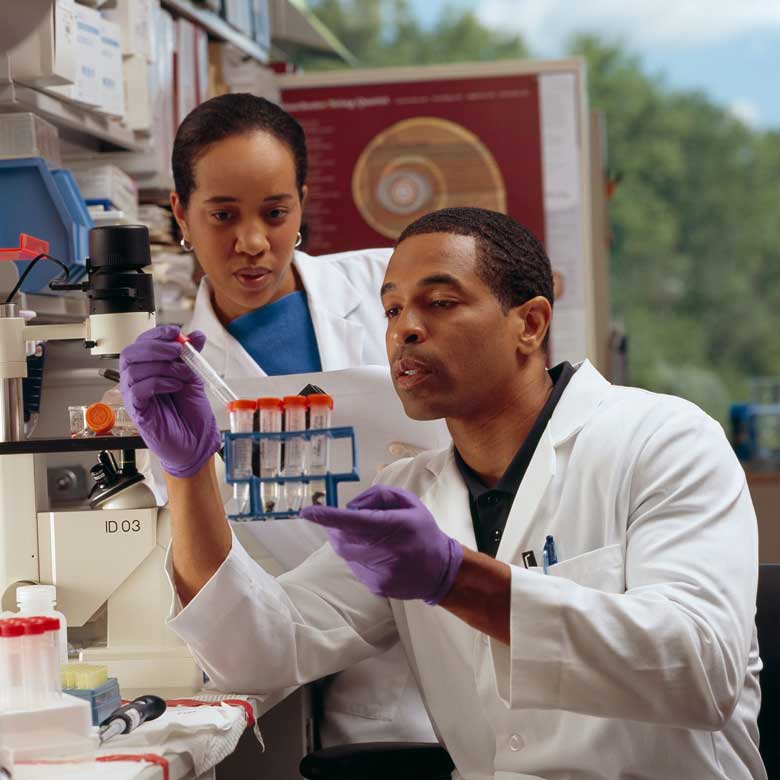 Internship Position Description
Example Position Descriptions
Tympanogen is a medical device company based in Richmond, VA that is on a mission to improve healthcare by simplifying surgical procedures. We develop gel-based medical devices for the ear, nose, and throat industry, and are transforming eardrum surgery into an office-based procedure. We are hiring a Research Engineer to support our team in the lab over the summer. This position works closely with the Research & Development team to implement and maintain successful product development and quality control practices.
The duties for the Research Engineer would include:
Gel preparation and characterization
Device component quality testing and protocol development
Optimizing assay protocols
Assisting with data analysis
Maintaining records and documenting activities in electronic lab notebook
RIVANNA
Position Name: Quality Engineering Intern
Classification: Part-Time/Hourly
Reports to: QA/RA Manager
Date: December 22, 2021 
JOB DESCRIPTION
 RIVANNA is seeking a talented quality engineering intern to contribute to the rapid growth of our emerging medical device company. You will work within a team of professionals as we strive to achieve our mission of improving global human health. This role involves working with the quality and regulatory team on quality-related tasks and projects. Activities are carried out with an ISO 13485 certified quality management system.
Responsibilities
Contribute to advancement of quality-related projects, including but not limited to acceptance reporting, production data management, supplier evaluation processes, and manufacturing quality engineering projects on the production floor
Attend operations and quality team meetings
Report on project progress and completion
Collaborate with members of other departments
Interface with Adobe PDF, Microsoft Office packages, Dropbox, ClickUp
Perform other job-related duties and responsibilities as assigned
Education and Requirements
Current college student
Experience with software languages (i.e. java/python, html, Google scripts) is preferred
Advance Excel experience is preferred
Independent worker with problem solving skills
We are always looking to complement our existing team with individuals that bring unique perspectives and experiences. This variety of thought and perspective drives innovation and strengthens our ability to create an inclusive team environment where our core values of trust, humility, and dedication are practiced every day. As an equal opportunity employer, all applicants receive consideration for employment without regard to race, color, religion, sex, sexual orientation, gender identity, or national origin.
About the Company 
RIVANNA® is a privately held designer, manufacturer, and distributor of world-first, imaging-based medical solutions based in Charlottesville, VA. RIVANNA operates an FDA-registered and ISO 13485:2016 certified manufacturing facility where it produces the Accuro® product line and related medical equipment and components. Accuro is the world's first spinal navigation device designed to improve the safety, speed and efficiency of spinal needle guidance procedures. RIVANNA's revolutionary platforms feature BoneEnhance®, Multi-Frequency Image Reconstruction, which optimizes ultrasound for the visualization of bony versus soft tissue anatomy, and SpineNav3D™ AI-Based Spine Recognition, which automates ultrasound image interpretation.
CytoRecovery
Intern Position Description
As an intern with CytoRecovery, you will get a wide variety of experiences in our dynamic biotechnology startup. Summer interns will work in microfluidic device fabrication as well as design of our microfluidic interfacing systems. Interns will work as biomedical technicians in culturing cells and cell preparation for use in cell sorting experiments. We encourage collaboration with our current engineers to observe, learn, and give input on our technologies as we work to gather data and launch our commercial cell sorting platform. You will gain experience in wet lab techniques, experimental planning, and engineering design. Summer interns may also work on marketing and commercialization launch materials as we explore applications with our beta customers.
Cerillo
Measurement Hardware Development Intern
Cerillo is an early-stage company based in Charlottesville, Virginia working to develop novel laboratory instruments. We seek to hire a bright, creative, motivated intern to assist in an exciting development project involving the optical measurement of liquid samples.
Your job responsibilities may vary, but will initially include:
Collaborating with the Cerillo team to design experimental test methods for various compact optical measurement systems
Efficiently and thoroughly executing test protocols to obtain a wealth of data
Analyzing experimental data and producing clear, detailed reports for use across disciplines
Working with your collaborators to determine next steps and propose modifications to existing systems
Continuing iterative testing while working toward an end product for use in Cerillo's next commercially available device
We're looking for someone with the following characteristics:
Strong interpersonal skills and comfort relating to end-users
Exceptional organizational ability
Competence in quantitative data analysis and presentation
Self-motivation to take on a leadership role in a significant project while maintaining awareness of the other pieces of the puzzle
Ability to suggest, prototype, and implement brand-new solutions to wide-ranging problems – we're looking for innovation, not iteration on what we already have
Willingness to think (and sometimes work) outside of the job description
Familiarity with Computer-Aided Design (CAD) and rapid prototyping
…and, if you have any of the following, we would love to hear about it:
Past work in the biomedical or medical device industry
Experience in LED technology and light piping
Experience in electrical system design
Experience in design-for-manufacturing principles
Cerillo's headquarters is located just south of the Downtown Mall in Charlottesville. More information about the company can be found at cerillo.bio. If you are interested, please send an email introducing yourself along with your resume to careers@cerillo.bio.
COVID-19 Note: This position requires work in person in our lab. We have a spacious, airy setup allowing substantial physical distancing, and we also have a corporate masking policy in place.
HemoShear Therapeutics
ABOUT HEMOSHEAR THERAPEUTICS INC.
HemoShear Therapeutics is a clinical stage company developing new treatments for patients with rare metabolic disorders. We apply our deep understanding of complex diseases to discover breakthrough treatments for our proprietary pipeline.
SUMMARY OF POSITION
HemoShear is hiring full-time paid summer interns with potential for future employment.
We offer access to senior leaders, opportunities for lab experience and learning in an entrepreneurial environment in a small company atmosphere.
The Laboratory Intern will be responsible for supporting the activities of the lab. These responsibilities include assisting in tissue culture, device experimentation, and end-point assays. The Laboratory Intern will work closely with other members of the lab team to ensure prompt, successful execution of research projects.
PRIMARY RESPONSIBILITIES
The Laboratory Intern be responsible for supporting laboratory activity across HemoShear Therapeutics' human tissue systems and working closely with other groups to assist in experimental preparation and execution. Responsibilities will include:
Performing experimental set up, maintenance and take down

Conducting and/or coordinating development/validation studies related to HemoShear device

Conducting experimentation/validation studies related to endpoints and assays

Calibrating device equipment/accessories upon installation and at appropriate intervals

Tracking all HemoShear laboratory equipment assets, including devices, and ensuring proper maintenance/validation

Responsibility for upholding all safety standards, discipline guidelines, and laboratory compliance requirements

Maintaining high level of documentation and records in laboratory notebooks and data files

Communicating laboratory operational needs

Performing additional activities needed to ensure successful project completion
ADDITIONAL RESPONSIBILITIES
Supporting laboratory inventory management

Assisting with deliveries and shipments of supplies and products 
 REQUIREMENTS
Currently enrolled in a college level curriculum with focus in one or more of the following majors:

Microbiology

Genetics

Biology

Molecular Biology

Cell Biology

Biotechnology

Biochemistry

Biomedical Engineering

Chemical Engineering

Preferred third year or fourth year student
ISOThrive
Fermentation Scientist for Growth Phase Microbiome Therapeutics Company
Unique opportunity to be part of a team leading the field of microbiome and prebiotic R&D.  Rare opportunity to learn from a world-class scientist and inventor, Lee Madsen II, PhD, in a brand-new laboratory, minutes from the Prince William county campus of George Mason University.
Accelerate your career development in multidisciplinary science by gaining experience with:
The microbiome, how it relates to health, and development of drug candidates designed to intelligently manipulate bacterial communities to improve the prognosis of gastrointestinal diseases.

Fundamental and practical microbiology on a variety of scales (0.1-20L) using sequential/parallel and co fermentation operations.

Downstream process unit operations including purification strategies for peptides and functional carbohydrates.

Analytical Chemistry including HPLC, LC-MS-QQQ, and NMR.

Quality control/quality assurance and safety

Process scale-up – working with manufacturers operating at 15m

3

scale.

How startup companies work, including other duties as-required.
We are specifically seeking an energetic, creative, and highly self-motivated individual that enjoys technical challenges and has a passion for continuous improvement.
The ideal candidate has:
BS/MS in a scientific or engineering field (undergraduates and graduate students are encouraged to apply).

Laboratory experience, preferably in Microbiology/Biochemistry. Degrees toward Analytical/Organic Chemistry will also be considered.

Experience with bacterial fermentation is preferred, but not necessarily required.

Experience working with centrifuges and vacuum evaporation/filtration.

Must be able to lift 5 gallon (40 lb) buckets of water onto and off of a cart.

Willingness to occasionally work evenings/weekends on a flexible schedule.
SRI International
The Biosciences Division at SRI International has openings for Summer Student Associates (student internship) in the Center for Macromolecular Bioscience in Harrisonburg, VA.  We seek motivated students with interests in biochemistry, chemical biology, molecular and cellular biology, cancer biology or related fields. The student should be driven to contribute intellectually in a dynamic team environment and have a desire to participate in therapeutic discovery efforts with an emphasis on developing new platform technologies. 
The SRI Harrisonburg site focuses on the development of novel platform technologies that enable cell-specific intracellular delivery of biological cargos. Based on this technology, we are actively pursuing novel therapeutics in oncology, neuroscience, cardiovascular and metabolic diseases. 
The Student Associate will:
Participate in active research programs in molecular design, drug discovery and delivery, biologic therapies, and cancer biology.  

The student will be trained in a wide variety of laboratory techniques such as mammalian cell culture, microscopy, flow cytometry, PCR, peptide synthesis and purification, mass spectrometry and routine biochemical techniques.

Collaborate with scientists from other disciplines (e.g., chemistry, molecular biology, cancer biology, and immunology) in cross-divisional teams.

Keep a detailed laboratory notebook and present 1-2 seminars summarizing their progress to the group. Student associates will write and submit a final report on their project and its significance.

Complete necessary training classes and maintain a safe working environment.

Learn and abide by SRI's intellectual property guidelines.
SRI International is an independent, nonprofit research center that takes the most advanced R&D from the laboratory to the real world. For more than 70 years, we've led the discovery and design of ground-breaking products, technologies, and industries – from the computer mouse, Siri and online banking to medical ultrasound, robotic surgery, cancer treatments, and much more.
At SRI, we push innovation to new levels, solve the impossible, and invent solutions that create long-lasting value for the world. We take pride in our long history of innovation, and we foster an environment that nurtures and rewards our employees' passion to make a difference in the future. We're driven to take the boldest ideas and turn them into reality. SRI employees work in collaborative teams with people who share a commitment to tackling difficult challenges and important needs in society. Our culture is built on respect, curiosity, empowering champions, and a shared drive to excel. At SRI, we're inventing a better future together.
Athari BioSciences Inc.
MOLECULAR LABORATORY TECHNOLOGIST (INTERN)  
The Summer Lab Technologist Internship at Athari BioSciences Inc. offers students the opportunity to gain  experience in clinical laboratory environments while working at a leading life sciences provider of diagnostic  testing, services, and data that patients, doctors, and communities rely on for impactful health and care outcomes. Summer Lab Interns work with whole laboratory specimens to perform a wide range of assays ranging  from simple to complex, applying a combination of manual lab procedures/techniques and using state-of-the art instruments. Interns will also have the opportunity to apply their background and skills gained in education  to various process improvement and/or outreach projects. 
Duties and Responsibilities:  
Performs assigned tests under the direction of senior supervisory laboratory personnel in accordance  with the laboratory's standard operating procedures. 

Extracts, denatures, and purifies DNA from assorted specimen types. 

Prepares solutions and efficiently performs genetic and microbiologic assays including real-time PCR in  a high-volume productive laboratory environment. 

Evaluates results to determine interference, inhibition, or other problems that arise during extraction,  amplification, or sequencing of DNA. 

Performs quality control, validation, and other quality activities to verify accurate and precise  performance of clinical assays, including those on the Beckman and Roche analyzers. 

Maintains equipment by performing assigned maintenance activities and troubleshooting unexpected  problems with equipment after obtaining guidance from senior supervisory laboratory personnel.
KEY SKILLS/CORE COMPETENCIES:  
Demonstrates meticulous attention to detail in work performance. 

Shows good team-working skills. 

Demonstrates above average analytical skills. 

Has excellent time management. 

Is able to accurately perform testing procedures. 

Is proficient in interpreting and evaluating laboratory results.  

Is able to handle specimens properly.  

Demonstrates sufficient sight (including color discrimination), manual dexterity and mobility to  function effectively in exercising job responsibilities. 

Demonstrates knowledge of and adherence to quality, safety, and compliance programs.
Ceres Nanosciences
Ceres Nanosciences is a biotech company based in Manassas, VA that develops the Nanotrap® particle technology. This technology can be used to capture and concentrate analytes of all types (proteins, nucleic acids, whole pathogens) from a variety of clinical and environmental sample types. Roles open for internships include:
Particle Chemistry Intern – This position will assist a Senior Chemist doing research and development work in hydrogel particle synthesis and characterization. Intern must be a rising senior or graduate student with at least 2 semesters in Organic Chemistry and 1 semester in Biochemistry. Experience with polymer chemistry synthesis or characterization preferred.
Applications Interns – Up to two positions available to support a range of critical development projects, depending on the Intern's interest, background and project needs. Projects include but are not limited to method development for pathogen detection and next generation sequencing.; development and validation of methods for cell-free DNA capture from plasma, blood, and urine; and development and optimization of exosome enrichment methods. Interns must be rising seniors or graduate students with coursework and laboratory experience with standard biological analysis techniques such as PCR or gel electrophoresis.
Focused Ultrasound Foundation
JOB RESPONSIBILITIES
Positions are built around specific needs, still being defined for this summer, but examples of recent projects include the following: 
To work on the design and implementation of a small animal focused ultrasound research system involving mechanical design, 3D printing, and the debugging of Matlab GUI for system control.

To compare open-source and commercially available ultrasound computer simulations, including:

CIVA

K-Wave

Field II

FDA simulation
Experience in Matlab and a background in mechanics or physics are required.
To work on other ongoing, Java- and Matlab-intensive projects.

Conducting literature review and summary to aid in review articles (potential opportunity for co-authorship).

Participation in preclinical research studies in collaboration with investigators at the University of Virginia.
Interns may also be called on to assist in FUSF administrative functions, which may involve conducting online research, authoring sections of the FUSF web page, and updating presentations and other material on the topic of focused ultrasound.
Eastern Shore Medical
Laboratory Intern 
Eastern Shore Microbes a rapidly advancing small business and has an opening for a temporary intern in our  Microbiology Laboratory. Minimum educational requirements include basic knowledge of  microbiological techniques and procedures.
The intern accepted for this position will be responsible for  media making, as well as some chemical analyses. All lab work will involve moderate and extremely  halophilic microbes, microbial ecology, and physiology. Understanding and proficiency in basic arithmetic skills, percentages and metric system measurement are required. Third or Fourth year,  undergraduate students pursuing (or graduates in possession of) a Bachelor degree in microbiology,  biochemistry or environmental/natural sciences are preferred. This position may evolve into a  full-time position for a qualified candidate. The position requires adherence to non-disclosure/non compete agreements, as well as protection of proprietary information. Eastern Shore Microbes is an  equal opportunity employer and will make any accommodations for qualified applicants.
Engineered BioPharmaceuticals
Intern Description 
We are looking for a dynamic, energetic intern who is eager to learn about The Bio-Pharmaceutical industry and our company in particular. You will be working closely with our team of scientists and engineers to conduct research, capture data and assist in solving problems.
To be successful as an Intern, you should be willing to help with any tasks assigned by a supervisor. You will be involved in upcoming projects as well as assisting with current campaigns.
Intern Responsibilities:
Fulfill tasks set out by the supervisor.

Attend meetings and keep a notebook.

Perform research at a supervisor's request.

Present results to internal teams.
Intern Requirements:
Eager to learn and work with various team members within the company.

Have successfully taken two of the following three courses:  Biology, Chemistry, Physics.

On a path toward a scientific/engineering career.  

Excellent verbal and written communication skills.

Proficiency in Microsoft Office.

Ability to multitask.
BrightSpec, Inc.
Company  Description:  Founded in Charlottesville based on IP developed at UVA, BrightSpec is commercializing an analytical chemistry instrument called MRR (Molecular Rotational Resonance) which brings a powerful new technique to the lab and manufacturing settings. 
Internship Description:  Help BrightSpec commercialize a new analytical technique!  As intern this summer you will have the opportunity to work on lab and software based projects.  Depending on your background and interest level your work will include: 
#1 computational chemistry project:
 Advances in modern quantum chemistry calculations have enabled identification of the rotational spectra of molecules in the gas phase without the need for reference compounds. The goal of this project is to evaluate the accuracy of DFT calculations to calculate geometries of isolated molecules. The researcher will be responsible for performing geometry optimizations of various analytes at different levels of theory and comparing the results to experimental data. Prior experience with Gaussian or DFT calculations is not needed.  
#2 database project:
BrightSpec is building a library of experimental and theoretical data relating to the measurement and analysis of molecular rotational resonance (MRR) spectra. The intern will assist in updating the database with new entries as well as improving the usability/search-ability and integration into BrightSpec user software.
Programming experience (Python/SQL) preferred
#3 lab-based project: 
BrightSpec is developing instruments and applications for routine, sensitive chemical analysis by molecular rotational resonance (MRR) spectroscopy. Opportunities exist to contribute to proof-of-concept studies of new instrument designs and applications. These are being conducted as collaborations with industrial and academic partners. The student will aid in experiment design, sample preparation, instrument operation, data processing, analysis, and interpretation.
Transfoam, LLC.
We are looking for undergraduate STEM students interested in biomanufacturing design and optimization. New members will work closely with the founders throughout the summer, and will be provided an opportunity to grow with the company throughout the year in the form of either Capstone and other for-credit independent research projects, as well as consideration for full-time employment upon graduation.
As an intern, you will use metabolic modeling packages in Python, Matlab, BioCyc, etc. to help inform decisions to further optimize the biological system at the molecular level and begin scaling up.
Duties and responsibilities include:
Construct metabolic models to aid experimentation

Modeling whole-cell metabolic systems to create and optimize metabolic model

Work closely with COO to identify key parameters and data needed to efficiently and accurately model scale-up
Qualifications:
Experience with coding software

Experience with biological and metabolic modeling preferred

Interest in down- and stream bioprocessing