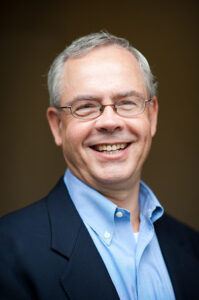 Message from the Chairman of the Virginia Bioscience Foundation, Jim Powers –
Virginia Bioscience Foundation Announces Funding of Summer STEM Camps for Minority and Underserved Students –
The Virginia Bioscience Foundation announces three summer science programs that have been awarded through the Jeffrey Gallagher Scholarship Fund to encourage interest in life science studies among minority and underserved middle and high school students.
The awards will support George Mason University's Females of Color and those Underrepresented in STEM – FOCUS summer camp, Virginia Tech's Explore Science Camps, and the Future Kings STEM Academy. 
George Mason University's FOCUS summer camp educates teachers who serve high-needs title-1 districts in Northern Virginia and female students in an interdisciplinary study of biology, data, design thinking, and technology. The donation will assist with the students' supplies, meals, and scholarships. In addition, at the end of the camp, the students will have an opportunity to present their work to invited faculty, students, and family.
Students at Virginia Tech's Explore Science Camp spend three days/two nights on the Blacksburg campus while working in Tech's state-of-the-art labs and interacting with university faculty, scientists, and students. The Foundation's donation supports the costs of counselors and housing for rising 7 to 12th graders. 
Finally, Future Kings is a 501(c)(3) non-profit organization focused on Black and Latino students from underrepresented communities. It is a unique after-school program led by biotech industry professionals and entrepreneurs. The Foundation's donation to Future Kings will help pay for access to laboratory facilities at several locations in Northern Virginia.
"The Gallagher Fund was created for minority and disadvantaged students to stimulate interest in studies and potential careers in the life sciences," said Jim Powers, Chair of the Foundation and CEO of HemoShear Therapeutics. "These students may not otherwise have a chance to know there are opportunities within reach for them. We hope that for many students, the lightbulb will be turned on early in their academic lives, and they will choose to pursue life sciences careers in academia and industry."
The Foundation has been working closely with the awarded programs to follow the students' experience throughout the summer and will provide an update on their life sciences learning journey and experience at the end of the summer. 
The Foundation accepts donations from members and non-members. You can donate here or call Caron Trumbo at the Foundation at 804.643.6360.
About the Virginia Bioscience Foundation
The Virginia Bioscience Foundation is Virginia Bio's affiliated IRS 501(c)(3) charitable not-for-profit organization, which helps raise funds and implement bioSTEM and workforce development programs. BioSTEM programs include meaningful student internships in businesses; teacher and student travel to bioscience businesses and bioSTEM forums; enriching educational resources for the classroom; local, state, and national science fairs; and conferences that bring together teachers, curriculum developers, students, and businesses to further the Foundation's goals.